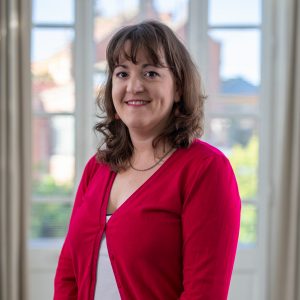 Author: Aline Noizet, Digital Health Connector & Chief International Officer at Barcelona Health Hub.
Aline will moderate the Digital Health Transformation panel in #InsuranceChallenges
---
The digitization of the healthcare insurance sector is happening. Although they have been a bit slower in adopting digital solutions, compared to other players like pharma companies, insurers are getting into the game and slowly digitizing their services.
As McKinsey mentioned in a recent report, digitization is needed to face the rising costs of claims and the complexity of claim management. Technological tools can help decomplexing insurance while making the end-to-end operational processes, from data input to payment, smoother.
There is a clear shift in the insurance industry, from thinking in terms of prices to services.  The main players have been expanding their services those past years and focusing more on the end-users. Sanitas was the 1st digital insurance in Spain. Through the BLUA app, customers can make a video consultation with their doctors, nutritionist, sports coach, etc. Additional services include online prescription, medicines delivered directly at the doorstep or even at home blood test. DKV launched their 'Quiero cuidarme más' platform: customers can securely access all their medical information, make a video consultation online with a doctor, access discounted medical products or obtain their health score.
For the traditional insurers, digitization has not only turned into a tool to improve their services but also a weapon to keep their customers loyal. The rising consumer category of millenials and GenZ has different expectations when it comes to services and are less loyals which means the insurers need to adapt their offering if they don't want to lose those customers.
Those past years, new players emerged in the insurtech sector to bring an alternative to a complex system. That's how Oscar Health, the health insurance made easy, was born, proposing healthcare plans easy to understand, with simplified user experience and discounted health insurance prices. Their value proposition is set around personalized care, without losing the human component.
Another example is the French startup Alan, a solution 100% online where the invoices are sent directly through the app. They offer clear and simplified garanties with no waiting period and they even reimburse part of the annual subscription to meditation apps like Headspace for instance, really adapting to the needs of the current generations.
Elma care, based out of Barcelona is another one of those emerging companies. They position themselves as a healthcare company, not as an insurance and their focus is really on optimizing healthcare and taking care of the people. They offer an online primary care center, with an end-to-end service offering.
Other players are coming in to help customers deal with insurance processes.The reimbursement process, in countries where patients have to pay upfront before being reimbursed, is painful and inefficient. That's where startups like hi.health, based in Austria, come into play, reducing the burden from patients' shoulders by filling the insurance claims on their behalf. Another example is Hadiel, a company based in Africa, acting as an interface between hospitals and insurers and helping with complaint resolution management
Traditional insurers and the new players are focusing their efforts and services towards prevention, encouraging end users to live healthier lives. It is in the interest of the insurance companies to have healthier customers, and to keep them healthy as long as possible, avoiding chronic and heavy diseases which would incur high costs for the insurers, while healthy customers cost less.
More and more payers, especially the new players, include perks to encourage their customers to be active and take care of themselves while generating a huge amount of data about each individual.
Oscar's customers are rewarded with $$ that they can turn into Amazon's gift cards (up to $240 a year) when they reach their daily exercise goals. Vitality provide their customers with Apple watches for £99, if they stay healthy they don't have to pay more. Their active customers are also earning rewards that they can exchange for coffees, movie tickets or Amazon Prime subscriptions. Clover Health includes a complimentary access to 13,000 gyms and fitness centers.
As mentioned previously, traditional insurance companies are offering new services to their customers and often times they are partnering with innovative companies to do so. Mediktor, symptom checker based out of Barcelona has been collaborating with several insurers like DKV or Savia (Mapfre) to offer medical assessment to their customers.
Another example is Dacadoo, a swiss based company which developed an engagement platform to encourage users to attain and maintain a healthier lifestyle, using behavioral science motivation techniques, online gaming, social network, AI based coaching and rewards. Dacadoo have been collaborating with Oracle Insurances and just announced a new partnership with Swiss Life.
Insurance companies are also launching incubators and collaboration program to encourage and co-develop solutions with startups. Sanitas will start the 2nd edition of its Disruptive incubation program in a few weeks. DKV just launched their living lab, the DKV Innolab, aiming at developing smart positive health through research and analysis, to contribute to the sustainability of the healthcare system.
What can we expect next? Insurance companies are already working on more personalized fee, based on individuals' risk profile (age, income, geography, range of coverage, etc), rewarding the people who are leading a healthy life. This is what Zurich has starting putting in place with Azul, a AI based virtual assistant that scans your face and gives you a quote for your life insurance, based on how healthy you really are.
We will be discussing this topic more in depth during the Insurance World Challenge in Bilbao on March 26th.